Archaeology
Twenty years in the dirt
1968 My career in archaeology (such as it was) began in my second year at secondary school. I had an interest in Ordnance Survey maps and history; as a smaller kid I loved grubbing around old castles and, particularly, Roman remains.
My school sponsored me to do the Duke of Edinburgh Bronze Award. For the "Interest" section I took up going to the nearest archeological excavation run by the South Staffordshire Archaeological Society, Saturday excavations at Wall Roman site, near Lichfield, Staffordshire. I gained my DoE Bronze Award, and contnued to volunteer every Saturday and many Sundays and weekdays during the next couple of years.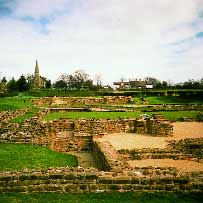 1971-76 I dug at Wall when I could, building up a good relationship wth the site director, Bert Round. Although I was available to spend more time on the site, I heard a rumour that a fit young man could be paid to dig and so I looked for an opportunity to become a digger with a big "D".
1976-80 I took a room in a flat in north London in the spring of 1976 with a former school friend and began volunteering with the Museum of London's Department of Urban Archaeology (MoL DUA, now MOLA). The excavations at the former General Post Office buildings in New Street (GPO75) were directed by Alan Thompson and later by Steve Roskams. Oh, muddy days!! So began four years of mud, sweat & tears. In November 1976 I gained the post of Museum Assistant, and the following April became an Archeological Site Assistant .
Other sites I worked on include:
Milk Street (MLK76) - directed by Andy Boddington, Steve Roskams & John Schofield (Link page 21)
Bridewell Palace (BRI77) - directed by Derek Gadd (Link)
Dukes Street (DUK77) - directed by John Maloney
Heneage Lane (HEN79) - watching brief
Fenchurch Street (FCH79) - watching brief
Post Office Middle (POM79) - the 'POM Anarchosyndicalist Collective'
I took a short a break from the city (April-June 78) to cover supervision of the medieval manor house excavations at Raunds, Northamptonshire.

Back in the City I carried on with the digging until the spring of 1980 when my health failed.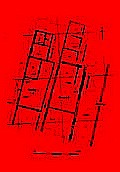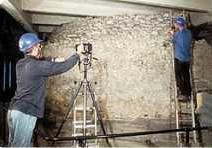 1980-86 Over the next five years I turned to digging outside London. Excavations include:
The Roman Fort at Walton-le-Dale, Lancashire - Summer 1982 (Link)
Rocester Roman Fort and Tutbury Castle, Staffordshire - May 1985 to May 1986 (Link)
Salt House, Port Eynon, Gower Penninsular - Summer/Autumn 1986. (See White, A, 1996, The salt houses of Gower, Gower 47, 6-16.)
These days I remain a member of my local archaeological society, receive the annual transactions, occasionally attend the meetings, and watch the odd archaeology programme on TV.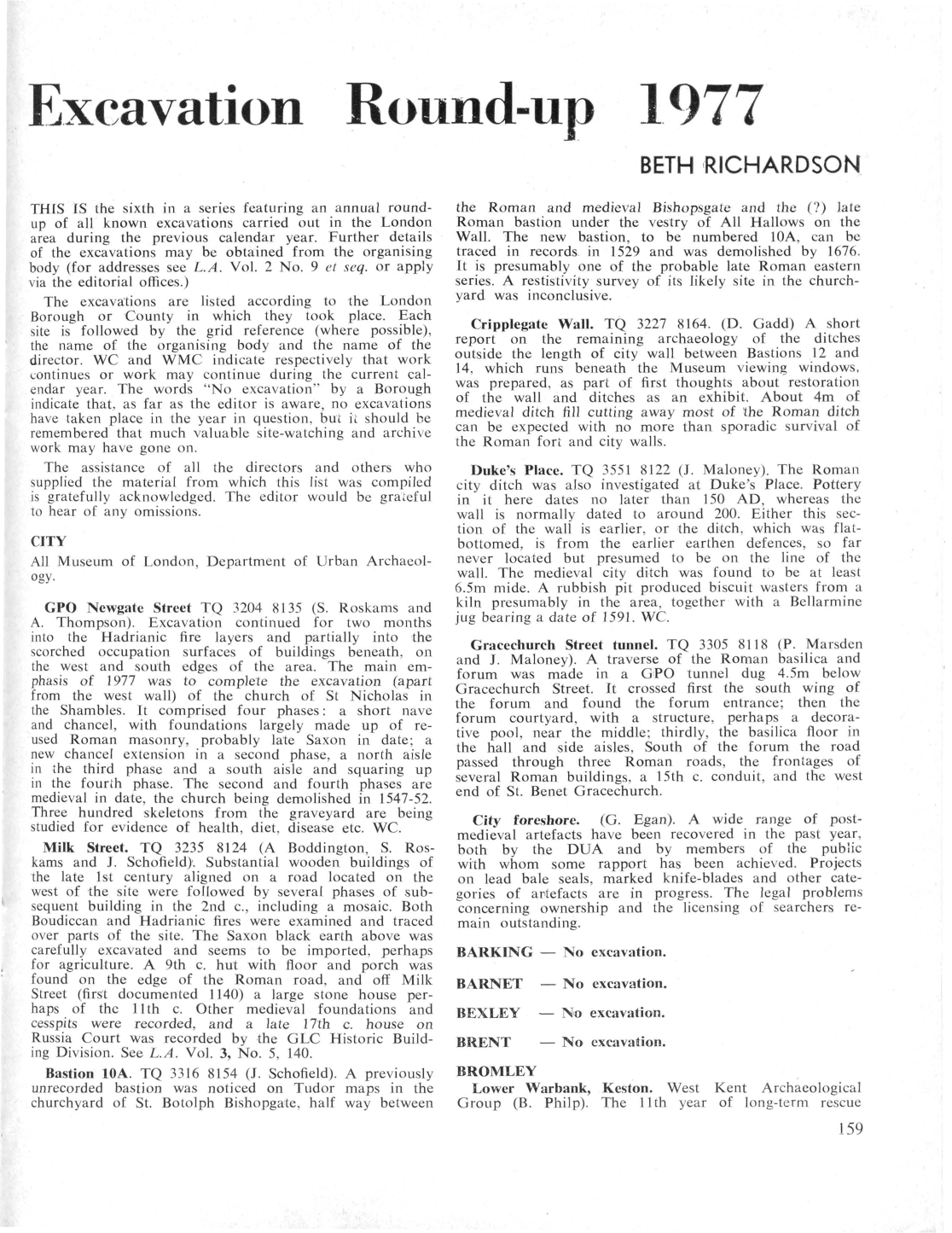 For more spoo go to Hobley's Heroes. Gathering together the fragmentary scraps of paper and photos that document their lives, working on excavations across the City of London in the period 1973-1991
The author - Leslie (Lez) V Watson - has asserted his right under the Copyright, Designs and Patents Act, 1988, to be identified as the author of this work.
I use Chrome web browser and Notepad++ script editor.
♣


v18.9 :: August 2017